Apps for the iPad are often more expensive than those for its iPhone or iPod Touch counterparts. However, in the sea of high priced iPad apps, there are still a number of free apps that provide hours of entertainments without putting a big dent in your pocketbook. The 10 free iPad apps below cover some of the most popular games, according to iTunes rankings, and offer something for just about every age bracket.
Price:
In the "old days" it was cool to have a handheld memory game. This app is a reincarnation of that very concept, with the game putting players' short term memory to the test. Different color "buttons" light up and make a unique sound. Once the sequence of buttons has been presented, players must touch the screen to recreate the correct sequence. Sure, it sounds easy, but as the sequences become longer, brains get put to the test!
Price: FREE
Draw Free has received mixed reviews from users, and is seemingly targeted for a younger audience simply looking to, well, draw on the iPad. Users can select the color they'd like to draw with from a bank of colored pencils and adjust line width to meet their artistic needs. For an added level of convenience, creations can be saved and shared via Twitter, Facebook or e-mail. Imagine how neat it would be to share "drawings" with grandparents living in another area! When the blank background gets boring, kids can import their own pictures to jazz up.
Price:
Although there are currently only two puzzles included with the free Jigsaw Puzzle app, the developer promises additional puzzles and the ability to use your own photos in the near future. Holding true to its name, Jigsaw Puzzle HD offers users a chance to put together a puzzle, piece by piece. Users are given a sneak peek at the completed image, and are then put to work dragging the pieces to assemble the puzzle. The current puzzles consist of a deer in the woods and an underwater scene, both of which are kid appropriate for those in the 1st grade and up age sector.
Price: FREE
Lots of homes have magnetic alphabet pieces stuck to the refrigerator where kids practice spelling words, or leave short notes for Mom. The ABC Magnetic Alphabet Lite app transports your refrigerator door directly to your iPad, where users can use letters in a variety of colors to spell or share notes. Users move letters simply by dragging them across the screen with their finger. Unlike the standard set of alphabet magnets with only one of each letter, this app allows users to use letters more than once, giving kids an expanded spelling range!
Price:
Matching games are a great way to give the short term memory a quick workout. This app adds a level of cute to everyday matching games, by using animal graphics for each card. By touching a card, the animal image is revealed. Users must then recall where the like animals are throughout the set and touch them to create a match. Adjustable settings make this app appropriate for a variety of age levels. Users can select the number of cards in each matching set, as well as the number of players. Challenge everyone in the house to decide who's got the quickest memory!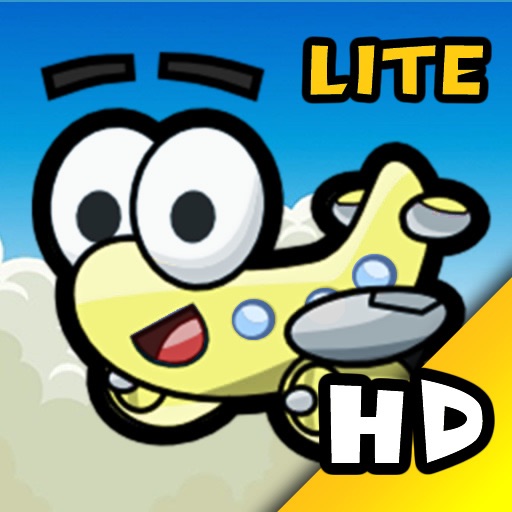 Price: FREE
I am obsessed with an iPod Touch app that requires the player to move planes in and out of an airport in an orderly fashion. I don't know why, but it's simple entertainment with just a touch of thinking required. I was thrilled when I found this highly rated version of an air traffic control game made just for kids! Older children will be able to direct planes onto the runway, fill them with fuel or passengers and get them back in the skies by dragging planes to and from their destination on the ground. Different "airports" provide new backgrounds for play and the planning required to be successful at Airport Mania requires kids to flex their critical thinking muscles.

Price: FREE
Teaching kids about how things grow is a fundamental part of elementary education. The Flower Garden app puts a virtual twist on growing your own flowers by creating an ideal garden environment right on the screen of your iPad. Users can purchase pots and seeds from a nursery section of the app, before planting and nurturing the seeds until beautiful flowers bloom. Once flowers have matured, users can assemble virtual bouquets from their crops and send them to friends. Whether you have your own garden plot at home, or your kids simply love playing in the dirt, this app is a great way to "plant" seeds and watch them grow while learning about different varieties of flowers.

Price: FREE
Just like the old game board classic, Fantastic 4 in a Row challenges users to connect four similar colored tokens in an upright grid. Users have the option to play against a friend, or the computer, and adjust the level of difficulty to keep the game consistently challenging.
Lasers Free
Price: Free
Lasers is an app that combines game play with critical thinking to solve a series of puzzles. Users must place laser beams in a manner that allows them to "activate" all of the diamonds on the screen. Certain lasers cannot be moved, while others can be bent or re-directed. Players must think through their options to advance from level to level.